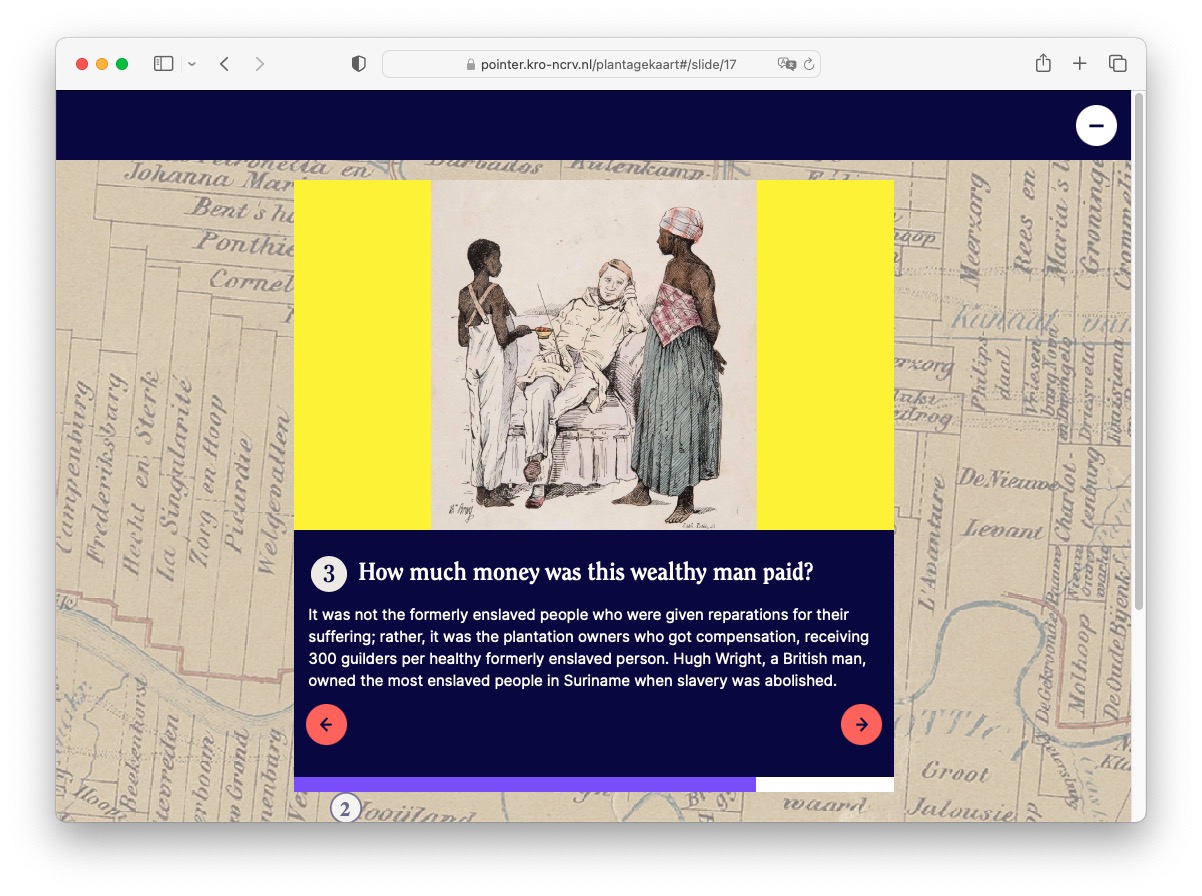 Mapping the history of slavery in Suriname
Uncovering the past, connecting to the present: The story of the freed slaves of Suriname
View this work
In 1863, slavery was abolished in the Netherlands and its colonies of Suriname and the Antilles, freeing nearly 47,000 enslaved individuals. The majority of these "freedmen" were located in Suriname, and they are the ancestors of many Dutch people of Surinamese descent.
Pointer, an investigative journalistic platform from Dutch public broadcaster KRO-NCRV, used historical maps, data sources and expert input to tell the story of these freed slaves and their descendants.
I collaborated with Thomas de Beus and Wendy van der Waal to bring this project to life by building a website that utilizes this data and maps to visualize the story. I was responsible for the website development, as well as processing and integrating the data used in the project. The project was expanded later by Els Engel.
The project is available in both Dutch and in English.