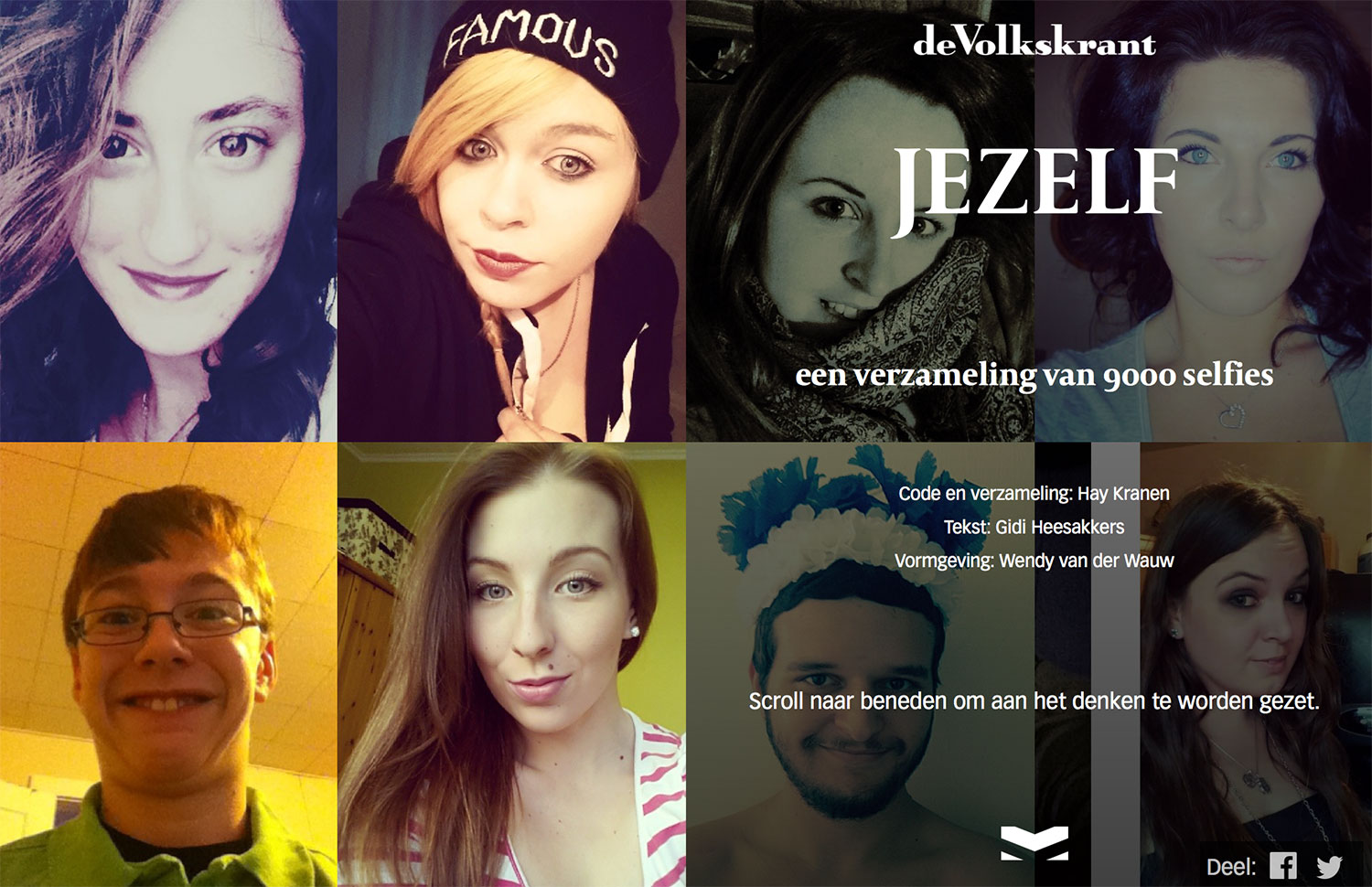 JEZELF (Selfies)
A collection of 9000 selfies.
View this work
"Selfies" is a collection of over 9000 portraits taken from Instagram and featured first in Dutch national newspaper de Volkskrant.
To get the highest quality photographs all pictures tagged "selfie" on Instagram were aggregated over a couple of weeks, then filtered through a face recognition algorithm, and finally weeded out by hand.
The selfies were then placed in a never-ending slideshow carousel, paired with quotes from photographers, philosophers, and art critics that reflected on the nature of the selfie.