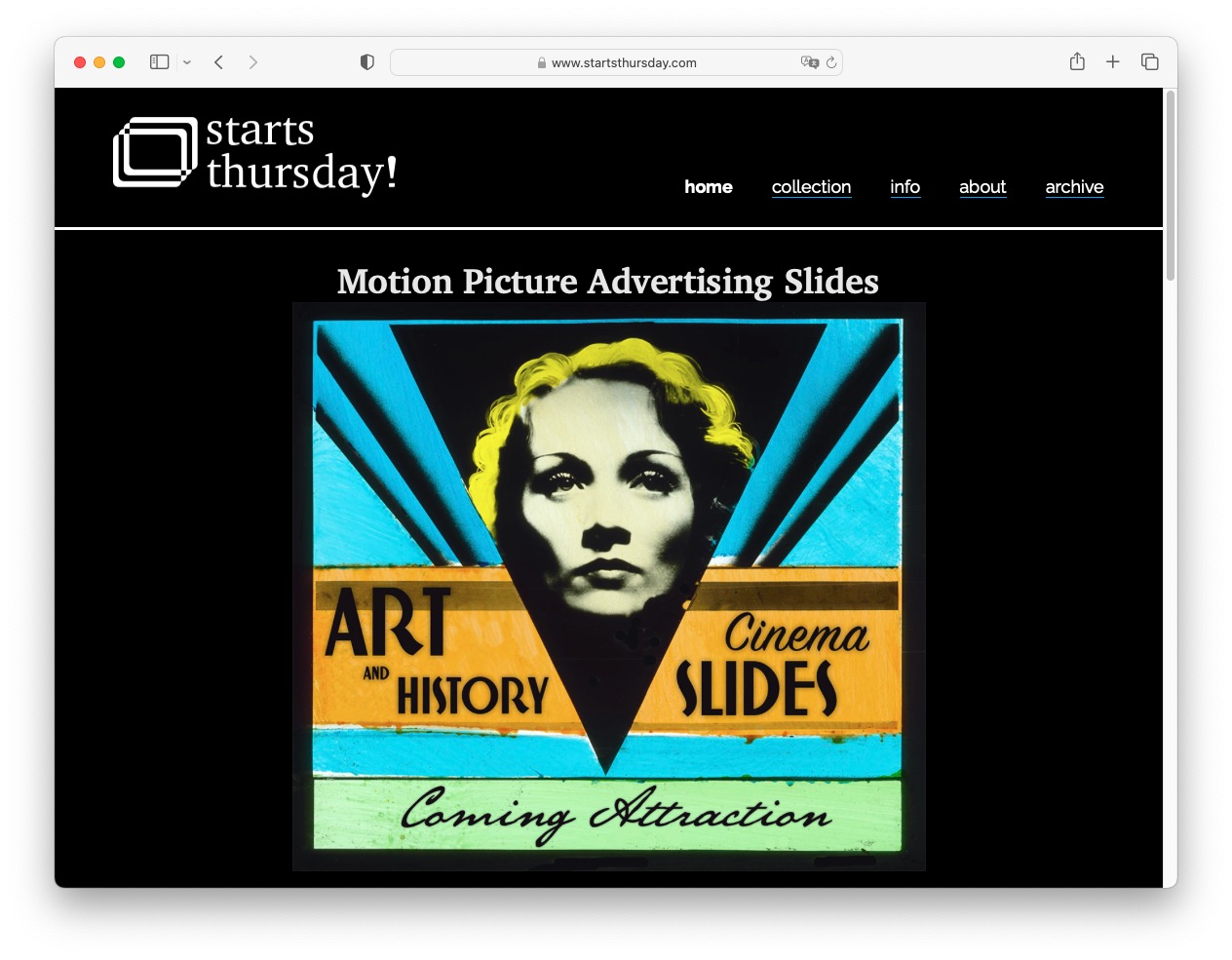 Start Thursday
Uncovering the cinematic past, one slide at a time
View this work
Starts Thursday! is a website founded by silent film restorer Rob Byrne. Apart from restoring movies, he also has a decades-long obsession with the jewel-like colorful glass transparencies that were once used to advertise motion picture coming attractions. His mission is to locate, scan, catalog, and share as many examples of cinema slides as possible, capturing both high-resolution scans and associated metadata. This serves both his own research and aims to be useful for others in the field.
Of course, an amazing collection like that deserves a website that can present it. Starts Thursday! aims to showcase this extensive collection and provides visitors with a searchable and filterable archive to easily navigate and discover the rich history captured in the thousands of slides.
I collaborated closely with Robert to bring his vision to life. I built the website using WordPress, but completely from scratch, without any existing themes or extensive use of plugins. Wendy van der Waal created the delightful visual design. The end result is a website that stands out and provides visitors with an easy way to explore and discover the vast collection of cinema slides, making it the first of its kind in the world.