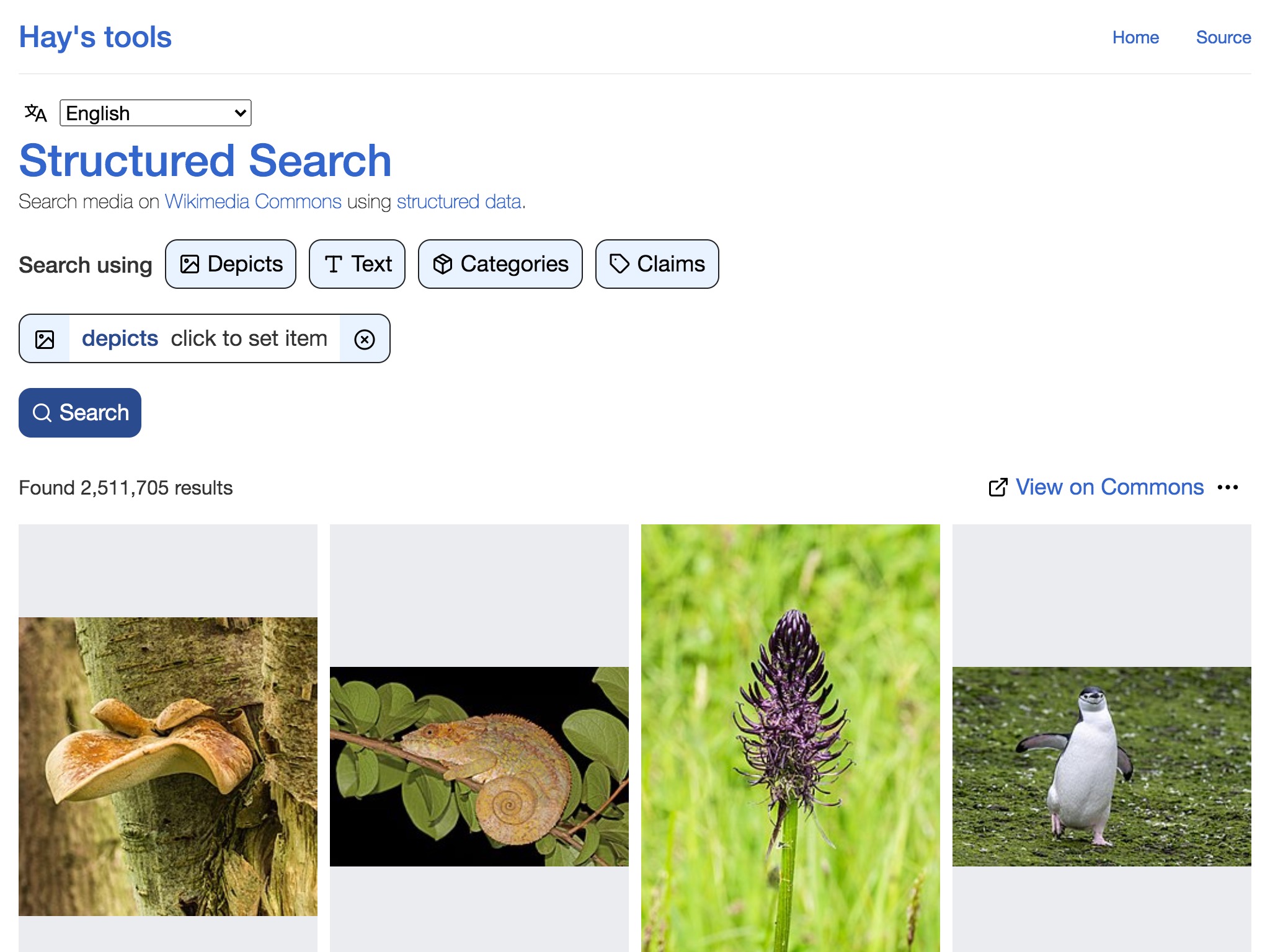 Structured Search
FInd free images on Wikimedia Commons using structured data
View this work
Wikimedia Commons is a repository of over 60 million media files, all of them freely licensed so they can be used by anyone. The site is a sister project of Wikipedia. Virtually every image you see on Wikipedia is hosted on Wikimedia Commons.
Given that these pictures are all freely licensed it means that anyone can use them for any purpose. However, finding the correct image is not that easy. The default search engine is not that user-friendly. The metadata is not that great. It's not possible to distinguish between a kiwi (the fruit) and a kiwi (the bird). And then there's the problem of language: how do you search for something if you don't speak English? Or if the metadata was written in a language you don't understand?
Structured Data on Commons is a project that wants to fix this. Media files on Commons are linked to the structured items on Wikidata. In this way, metadata is much more easily searchable, queryable and editable. The problem of a 'kiwi is not a kiwi' can be solved. And because Wikidata items can be translated in up to 300 languages it is accessible to people who speak all kinds of languages.
With all of these ingredients a new search engine for Wikimedia Commons can be built that's more usable, can search using better metadata ánd that is accessible in many more languages.
Structured Search is such a tool. It's an alternative way to search through the media files on Wikimedia Commons. Images get all the space they need, and searching using structured data is the standard. So you can search for kiwi (the fruit) and kiwi (the bird). Structured Search is available in over 13 languages, with translations provided by the community.
Using structured data to search is the default, but if you want, regular 'free text' and category searching are possible as well using Structured Search.