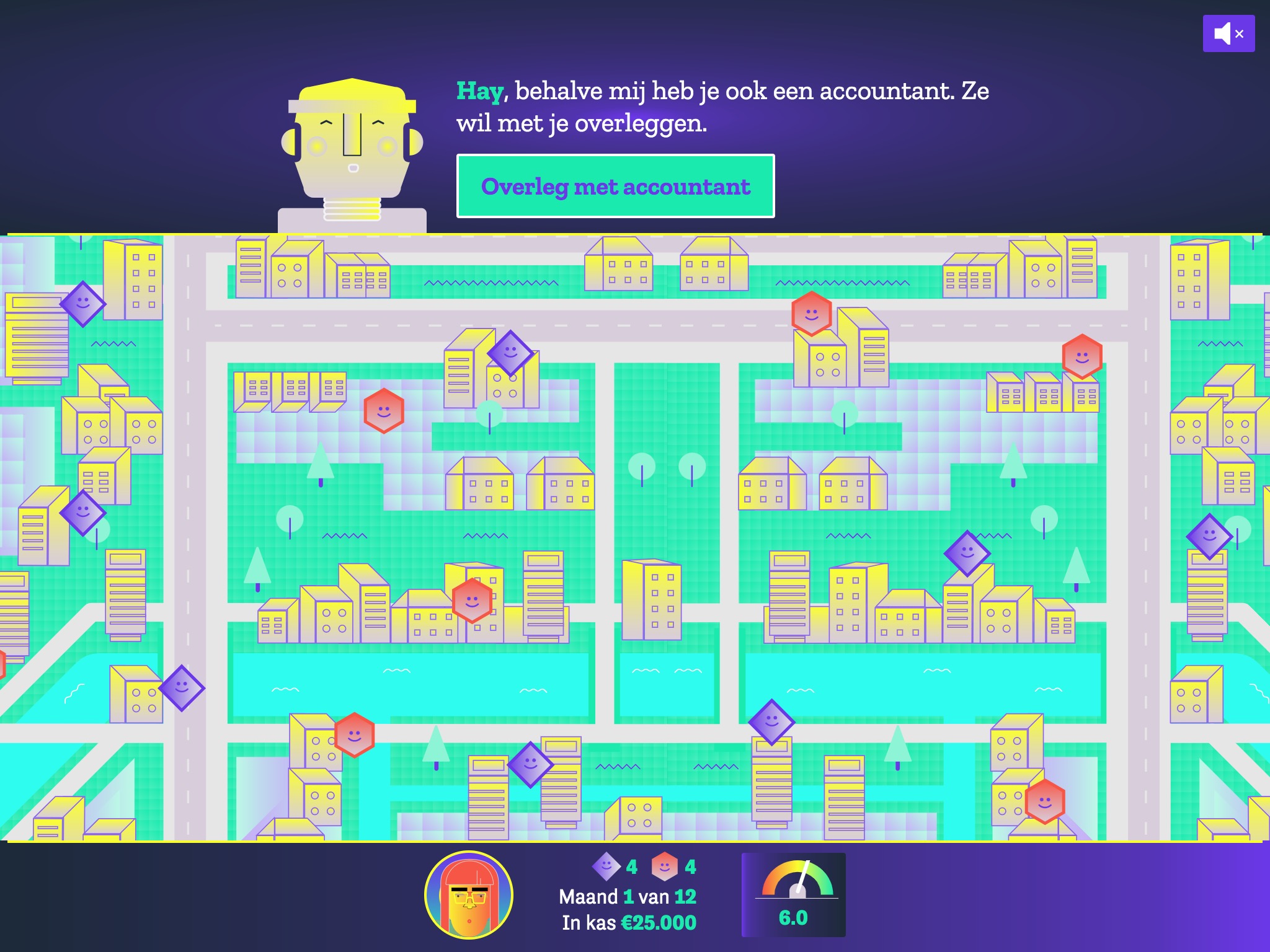 Zorgcowboys game
Operate a home care company, for happy clients or happy profits
View this work
Pointer is a data-driven investigative journalism title from KRO-NCRV, one of the largest public broadcasters in the Netherlands. One of their main topics of research concerns the funding of healthcare. Using data journalism techniques and open source intelligence they discovered health care companies that were making suspiciously large profits: the so-called 'zorgcowboys' (health care cowboys).
They wanted to tell this story using an innovative method. So I was asked to develop a game.
In the game you need to manage a home health care organisation. You need to hire personnel to take care of your clients. During the game you get dilemmas, including ones that might lead into grey areas of the law. Whether you want to do things 'the right way' (and make less profit) or choose the path of large profits is up to you.
The design of this game was done by Wendy van der Waal.