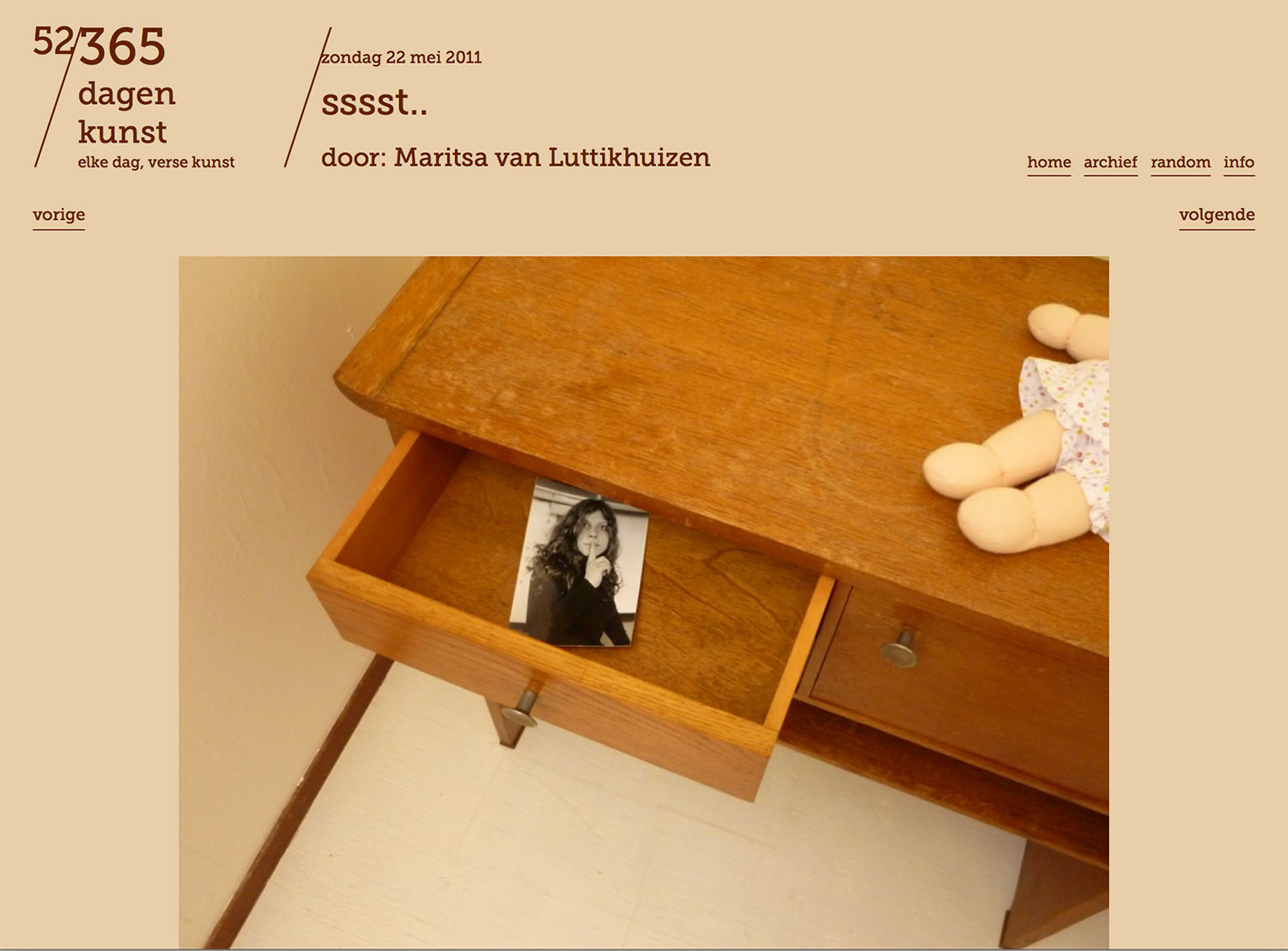 365dagenkunst
A fresh piece of art, every day.
View this work
For two years (april 2011 – april 2013) 365dagenkunst (365 days of art) was a virtual exhibition space.
Every day the website would present one piece of art. Visitors could vote if they liked or disliked the work, add comments and share the work on Facebook or Twitter. Of course, the works posted from the previous days could also be viewed. More than 90 artists exhibited at least one work.
In those two years i contributed more than 80 works of art for this website. I was co-founder and editor-in-chief, together with Rose Klaver.
In June 2012 we organized an exposition 'in real life' in De Witte Slagerij in Rotterdam.
Works i made for this website included: