Blog archives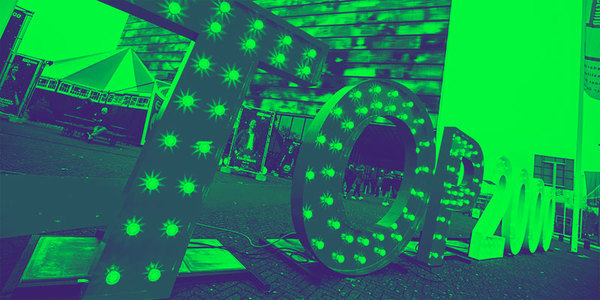 Ja hoor, ik ben er weer ingetrapt. Ik luister verder helemaal niet naar die toestand op de radio, maar ik vind het wel leuk om elk jaar een lijstje te maken met mijn 35 favoriete nummers evah.
Wat ik dan eigenlijk nog het leukste vind is om dat lijstje te vergelijken met mijn versies van 2016, 2017 en 2018.
Anyway, dit is mijn lijstje. En u kunt dat allemaal beluisteren via Spotify, behalve Joanna Newsom en My Bloody Valentine, want die wensen niet gestreamd te worden.
Gebleven
Deze nummers stonden vorig jaar ook al in mijn Top 2000.
Annie – Heartbeat
Arcade Fire – Neighborhood #1 (Tunnels)
Bonnie 'Prince' Billy – Nomadic Revery (All Around)
Cocteau Twins – Fifty-Fifty Clown
Depeche Mode – Enjoy The Silence
dEUS – Nothing Really Ends
Dolly Parton – I Will Always Love You
Enya – Orinoco Flow (Sail Away)
Gorki – Mia
Joanna Newsom – Emily
Joy Division – Love Will Tear Us Apart
Kate Bush – Hounds of Love
Kraftwerk – Computer World
Michael Jackson – Billie Jean
My Bloody Valentine – To Here Knows When
Nirvana – All Apologies
Prince – When Doves Cry
Radiohead – Everything In Its Right Place
Sufjan Stevens – Impossible Soul
Talk Talk – I Believe In You
Talking Heads – Once In A Lifetime
The Beach Boys – God Only Knows
The Smiths – This Charming Man
Van Morrison – Into The Mystic
Zelfde artiest, ander nummer
Er zijn ook artiesten die er weer in staan, maar dan met een ander nummer. Hieronder staat tussen haakjes het nummer dat ze in mijn lijstje van vorig jaar hadden. Opvallend is dat ik bij Belle and Sebastian weer terug ben gegaan naar het nummer dat ik in 2016 koos.
Belle and Sebastian – The State I Am In (The Boy With The Arab Strap)
David Bowie – Blackstar (Changes)
Leonard Cohen – Everybody Knows (Hallelujah)
New Order – Temptation (Blue Monday)
Nieuwe nummers
Er zijn ook nieuwe nummers ten opzichte van vorig jaar, waarvan er twee er daarvoor eerder wel in stonden. Zowel Robyn als William Onyeabor stonden in mijn lijst van 2016.
Future Islands – Vireo's Eye
Kanye West – All Of The Lights
Marvin Gaye – What's Going On
Robyn – Dancing On My Own
Roosbeef – Raak mij aan
Susanne Sundfør – Slowly
William Onyeabor – When The Going Is Smooth & Good
Add a comment